Product Description
Wellbox® [S] cellular stimulation is a 100% natural, non-invasive and non-aggressive method, for face and body, that you can use in the privacy of your own home.
Wellbox® [S] offers more than 14 body and 12 face routines entirely developed by LPG® experts to enable easy, regular use of the device.
The micro-aspirations of the different Wellbox® [S] treatment heads create a tissue wave capable of gently stimulating the skin.
Equipped with the new 16 Hz suction (16 suctions per second), the treatment heads reinforce the skin structure and reshape the contours of the body and face.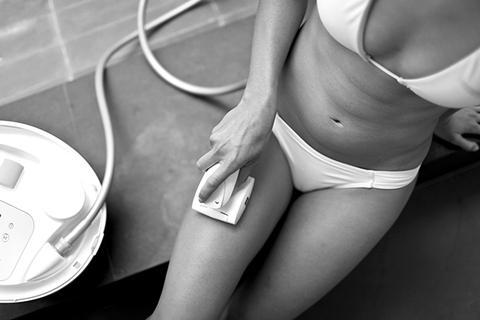 The Wellbox [S] package contains;
One Roll treatment head with motorized rollers
A set of two Roll treatment heads
A set of two Lift treatment heads
A connecting hose for the heads
Two disassembly tools for the Lift heads
Replacement filters
Cleaning, antiseptic disposable wipes
Replacement flaps for Lift heads
This Installation and User Guide
One full power supply
Are you a Beauty Clinic owner?
Contact us today for exclusive partner pricing enabling you to retail the Wellbox® [S] to your clientele for their at-home health and wellbeing routine.