Product Description
Use Cathejell Mono prior to catheterisation to lubricate the urethra, and to enable smooth and comfortable insertion of your catheter. Cathejell may protect against urethral trauma by instilling a viscose gel that slowly unfolds the urethral lining to prepare for catherisation.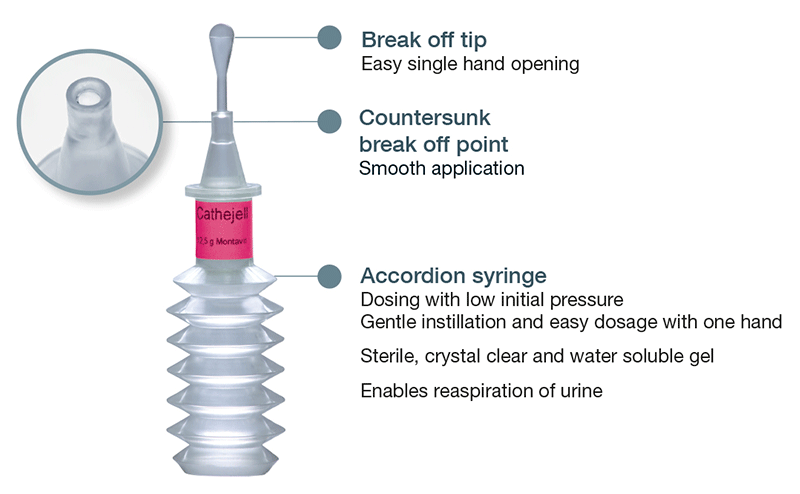 Advantages of using Cathejell?
Cathejell is sterile blister-packed – allowing you to break the tip into a sterile field with one hand. No touching of the tip is required – this minimises the risk of contamination resulting in an infection.
Plain, water-soluble, sterile lubricant – no active ingredients to minimise the risk of allergic reactions
Easy-grip collar and small size make positioning and squeezing the syringe hassle-free
High viscosity gel prevents leakage and ensures durable urethral lubrication
Free of: latex, paraben, PVC, DEHP
ALWAYS READ THE INSTRUCTIONS FOR USE.
For further information on Cathejell Mono, please contact us on 1300 00 ENDO | info@endotherapeutics.com.au